Cook Classics is establishing himself as a stellar and unforgettable voice on the ever-changing music scene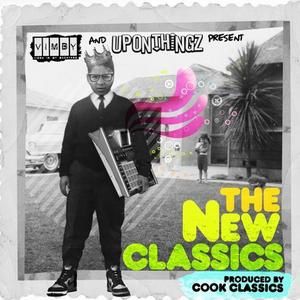 Self taught in the art of production, Cook Classics' versatile style effortlessly blends crisp elements of raw east coast boom-bap with a breezy laidback, soulful west coast vibe and a refreshing aura of musicality that transcends hip hop. Born and raised in New York City, he discovered a passion for music production during college in California, relocating to Los Angeles after graduation in 2005.With the ability to smoothly merge sampling with elements of live instrumentation and precise vocal arrangements, Cook displays a level of originality and range that firmly distinguishes him as a one of the next significant producers in music.
A vital member of the colorful new LA hip hop scene, Cook has performed and been showcased alongside fellow rising production stars Exile, Dibiase and Fying Lotus. Quickly establishing himself as one of the key beatmakers in the city, Cook has collaborated on releases from hip hop duos U-N-I and Inverse, as well as producing acclaimed full length projects for emcees Noah King and Nieve.
download The New Classics