Where the heck is Belle & Sebastian ?
Scotland's Belle and Sebastian were one of indie rock's most celebrated groups during the '90s. Critics applauded the band's soft, unobtrusive folk rock, while fans connected with the group's lyrics, which perfectly capture a misfit's cynicism, confusion, and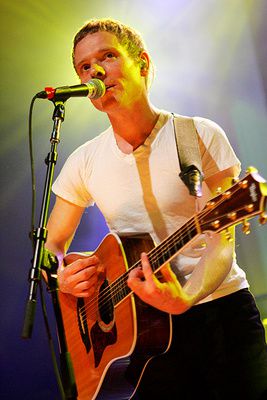 pain. Notorious for their media-shyness - they often use snapshots of friends for press photos, while reluctant frontman Stuart Murdoch refused to conduct interviews until 2000 - Belle and Sebastian have nevertheless achieved a surprising amount of commercial success, particularly in the U.K.
After nearly one hundred shows spanning Europe, Japan, Australia, U.S.A. and Canada ranging in size from a show in the Icelandic fishing village of Borgarfjordur to appearances on the main stages at the Reading and Leeds festivals as well as at Pukkelpop, Lowlands and a number of leading European festivals.
If these shows, the Hollywood Bowl and outdoor shows in New York and D.C. showed Belle and Sebastian at a new peak of performance and popularity, then summer 2006 also marked the end of another chapter in the band's life.
Since the band members have been taking a break and working on individual projects. For example, Mick curated the children's album, 'Colours Are Brighter'; Richard is DJing around Europe and Stevie is collaborating with a number of artists and musicians on different projects.The Belle and Sebastian story will continue when everyone is ready, but in the meantime an album of songs recorded for the Mark Radcliffe and John Peel programmes on Radio 1 between 1996 and 2002 is scheduled for release later this year on Jeepster.
read more