THE SHOTCALLER // Zach Snyder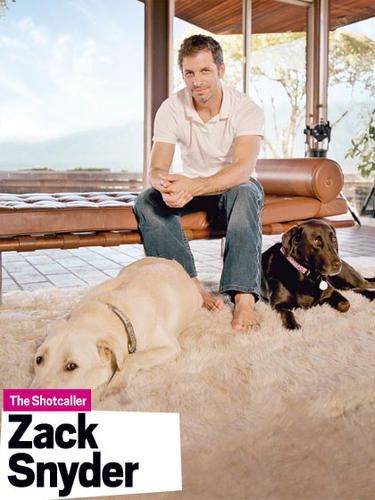 The Watchmen director talks bringing cult classics to the masses, pleasing comic book fans, and how to handle a big blue phallus.

Photography by Rony Alwin
A director needs big balls to adapt Alan Moore's Watchmen. Big blue balls, that is (word to Doctor Manhattan, the story's giant naked radioactive superhero). The 1986 mega-comic is commonly considered the greatest graphic novel ever, and many diehard fans have uncompromising expectations for the long-rumored movie. But after more than two decades in development limbo, Watchmen the film has seemingly found its match in 42-year-old director Zack Snyder.
Snyder earned the right to tackle Watchmen by remaking George A. Romero's zombie classic Dawn of the Dead300 (2006). Having earned his bona fides from the comic world, he's read to prove that even the most difficult source material can be transformed into a cinematic masterpiece. (2004) and adapting Frank Miller's tale of doomed Spartan warriors into a cinematic masterpiece.
read more Complex.com