Janelle Monáe, Girl from Another Planet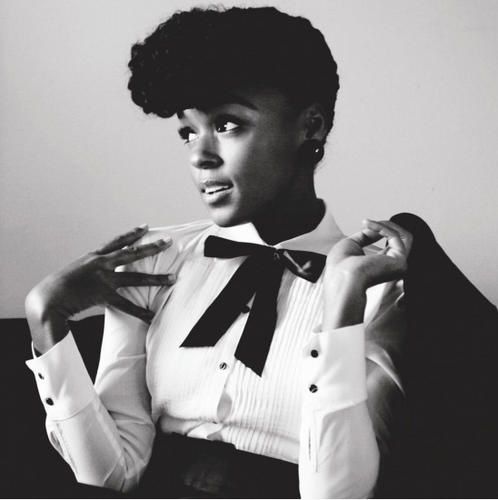 Open your minds, earthlings, and prepare to be launched headfirst into an alternate universe. A place where robots fall in love with humans. Where your tour guide into this alternate realm is a demure lil thang with a bold set of pipes. "I'm an alien from outer space," declares Janelle Monáe on the first song of her debut album, Metropolis: The Chase Suite (Special Edition). Yes, Toto, we are no longer in Kansas anymore. Or even planet Earth.
Suspend disbelief for a moment, as you're dropped mid-pursuit into a soaring sci-fi soundtrack. The lush orchestration experiments with elements of musical theater, funk and the dirty south. At one moment, Monáe's voice takes on the metallic trill of Shirley Bassey, the next she's an ethereal siren, followed by a bluesy soothsayer. "No alter ego for me, this android definitely exists," says Monáe of Cindi Mayweather, the heroine of The Chase. Mayweather, she explains, is an "Alpha Platinum 9000 android." She is on the run because she's fallen in love with a human being, a situation that is verboten in the future landscape of Metropolis.
watch live performance