Death Jazz : "Pimp" Sessions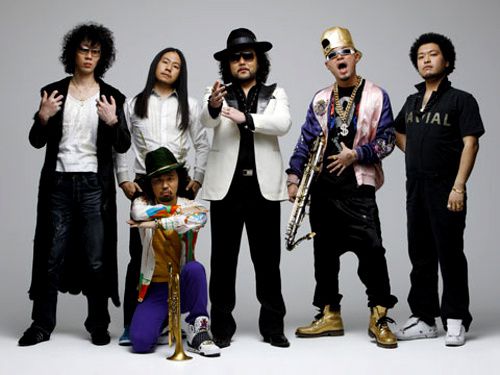 The members of Soil & "Pimp" Sessions met at the beginning of the decade around Tabu Zombie, a DJ from Tokyo who used to surround himself with musicians to accompany him during his sets. With their explosive stage presence and their crazy jazz, the group becomes progressively more successful than the DJ and crystallize their association in 2005 in a first album entitled "Pimp Master".

Soil & "Pimp" Sessions is a bit Bootsy Collins, Rahsaan Roland Kirk and Roger Rabbit is back to make jams in a particle accelerator. The result comes in a fusion of jazz anarcho-punk that their mentor Gilles Peterson, which is inexhaustible when it comes to praise them, dubbed death jazz. According to him, "Miles Davis was right to say that jazz was dead. However, Soil & "Pimp" Sessions has raised and they are preparing to dump the death of jazz around the world. "
listen