Mixed up : Comme des Garcons + Salvatorre Ferragamo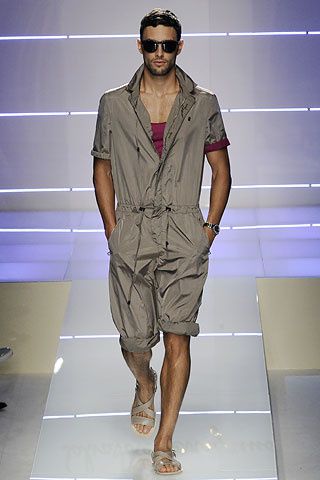 As the teenaged pop star singer Cassie sang " I'm addicted to you", I may not be lucky enough to be addicted to a person, but I'll always have style. At 6 years-old back in Africa, I was granted visual coherence for my outfit for my first day of school. Wearing a beige suit coupled with dark brown suede loafers, my step in style was definitely embarrassing and satisfying at the same time.
I walked, learned and hopefully since, evolved to an unauthorized mix between Rei Kawokubo - the Comme des Garcons designer- and Salvatorre Ferragamo, the Italian brand.
2 opposing designers in their way of thinking about creating mens wardrobes; the first goes with light and fabrics, the other is entitled to mid-European bourgeois. The creative side and the safe one as some fashions czars would say and going further by throwing out the explanaitions to jokes which really deserved to be quoted Wearing creative designers is like a bag lady tagged in thousands; As Pierre Bergé (Yves Saint Laurent's partner) put it so well: "Fashion starts Beautiful, ends Awful. Art starts Awful, ends Beautiful ". So I should consider myself lucky enough to be wearing a shitty piece of Art...