light, shadow, color and sound
Ricardo Legorreta's autonomous architecture which contains poetic features, besides its formal clarity.Following the European classical modern age in combination with building methods, designs and colours of the early American and colonial cultures, Legorreta's work is turned into a national Mexican and modern work.Four decisive topics of design are light, shadow, colour and sound.Brightly coloured extensive and monochrome surfaces are reminiscent of Mexican culture. Intensified into the unreal by Mexico's special light, they make the atmosphere inside as well as the effect on the outside more intense. Legorreta's architecture strongly refers to the respective urban and scenic context.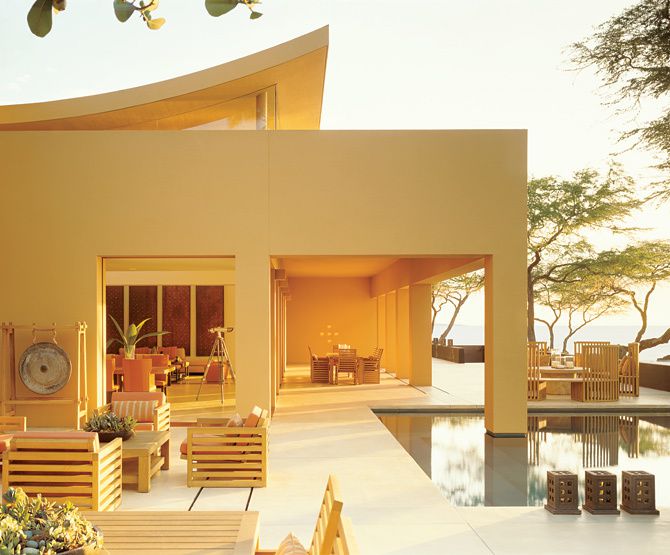 A Harmonious Partnership Yields a Dramatic Residence on Hawaii's Kona Coast
Architecture by Legorreta + Legorreta
/
Interior Design by The Wiseman Group

Hovering above the main pool, "a squared volume works as structure for the second story and seems to float over the water ". The curved roof allows natural light into the living room. Perennials cushion and pillow fabrics...