Soothing is nothing else more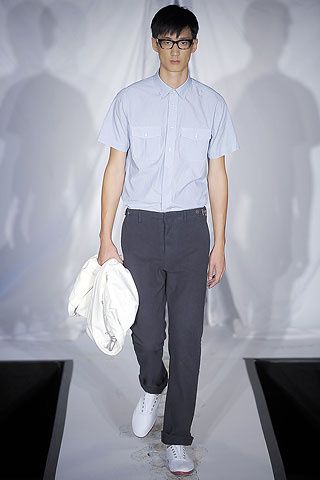 The Trovata stock in trade are very casual clothes with classic tailoring: shorts and polo shirts in whisper-soft pastels that invoke summers on Martha's Vineyard; cozy, seafaring sweaters and wool coats that a WASPy grandfather might have bequeathed. And many Trovata pieces are downright affordable.
In the often mirthless milieu of high fashion, they are low-key and affable. They don't blow double air kisses—nor do they blow deadlines, their business associates say. At stuffy fashion parties, where nonchalance is the norm, everything about their demeanor chirps: "We're just happy to be here!" For some, their aw-gee-whiz-dude shtick is an affectation, and it was just too much that the young men (all are 26 except for Lamberto-Egan, who is 28) wore tuxes accessorized with old Vans knockabouts and Converse high-tops.

Read more