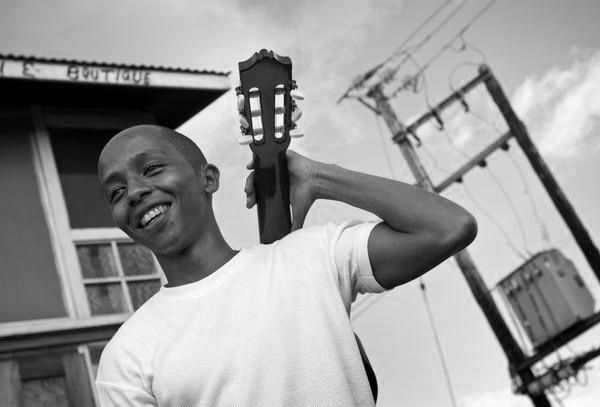 15
songs presented in 15 different ways and showcasing a creative & unique voice from Kenya, telling stories of love, pain & joy, all in a package everyday people can relate to, Its Etno, Soul, Jazz, Latin, Reggae, Funk & Urban, magical local music with an international appeal !

To Stan music was instant and despite his tender years he came to grow fond of its creative genres especially Jazz & RnB. It wasn't until high school that he made a serious attempt in arts as he tried out for the school choir though getting a negative feedback. For almost a decade Stan would jump in and out of recording studios but without any major breakthroughs.

In 2000 he enrolled in a French class at the French cultural centre of Nairobi, a location that would prove to be life changing as he was both introduced to salsa dancing and musicianship as he would spend many hours rehearsing in their compound garden.

One thing led to another and soon he found himself at the United States International University (USIU) teaching salsa to the students and one of them being Benjamin Wanjohi, with whom he later formed a musical duo (song/guitar) simply called Stan & Benji.

There were always issues of creative freedom and the fact that it required resources not available at the time. As a matter of fact he even came across insulting advice yet again suggesting a change of career and lack of support.

This was until he came across the Eastlands based Penya label/studios in Buru Buru. Together with producer Wawesh they completed the debut album in less than 3 months.


www.myspace.com/standebut
www.new.facebook.com/group.php?gid=26007917086
www.uptoyoutoo.org