In just the last three days we have had 13 people killed in Binghamton, NY with a 9 mm and a .45-caliber, three police officers shot and killed in Pittsburgh with an assault rifle and two other guns, and a five children killed with a shotgun in Washington at the hands of their own father.

32-year-old Dutch illustrator and designer Parra-The mostly self-taught artist channels vintage forms, yet with a decidedly modern, post-pop approach and a distinctive, hand-drawn feel- throwing an exhbition " Is Gun my friend " couldn't be more right on time. Though some might say it's Utopia, I often wondered how "Art" can affect our behavior, going father resolve at least some of our problems as a society. Design has already proved its core necessity in life on a daily basis: from cars to home, kitchen. Everything we're surrounded by is made to improve our life quality. But how about painting, performances, sculpture, photography..Except from being a source of beauty and curiosity in a living room how does it interacts with our environment, us...For those based on Los Angeles and curious about, dropped by and talked me down.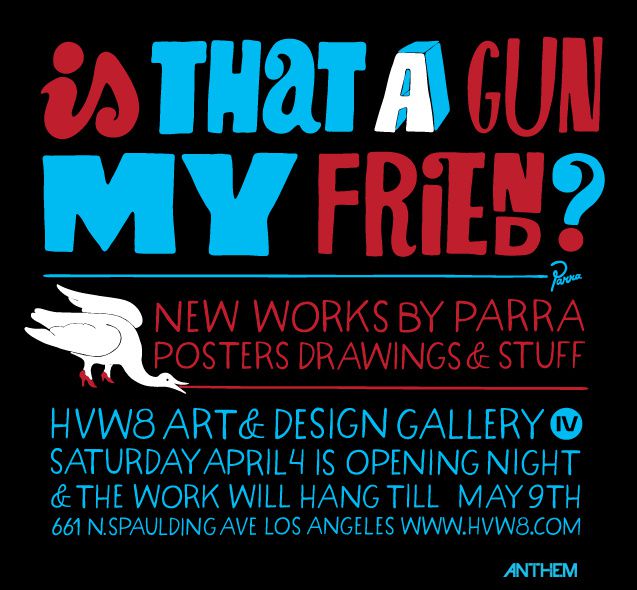 "Is that a Gun My Friend?" New Works by Parra.

The opening party is Saturday, April 4, 7 - 10 pm and the exhibit runs through May 9.