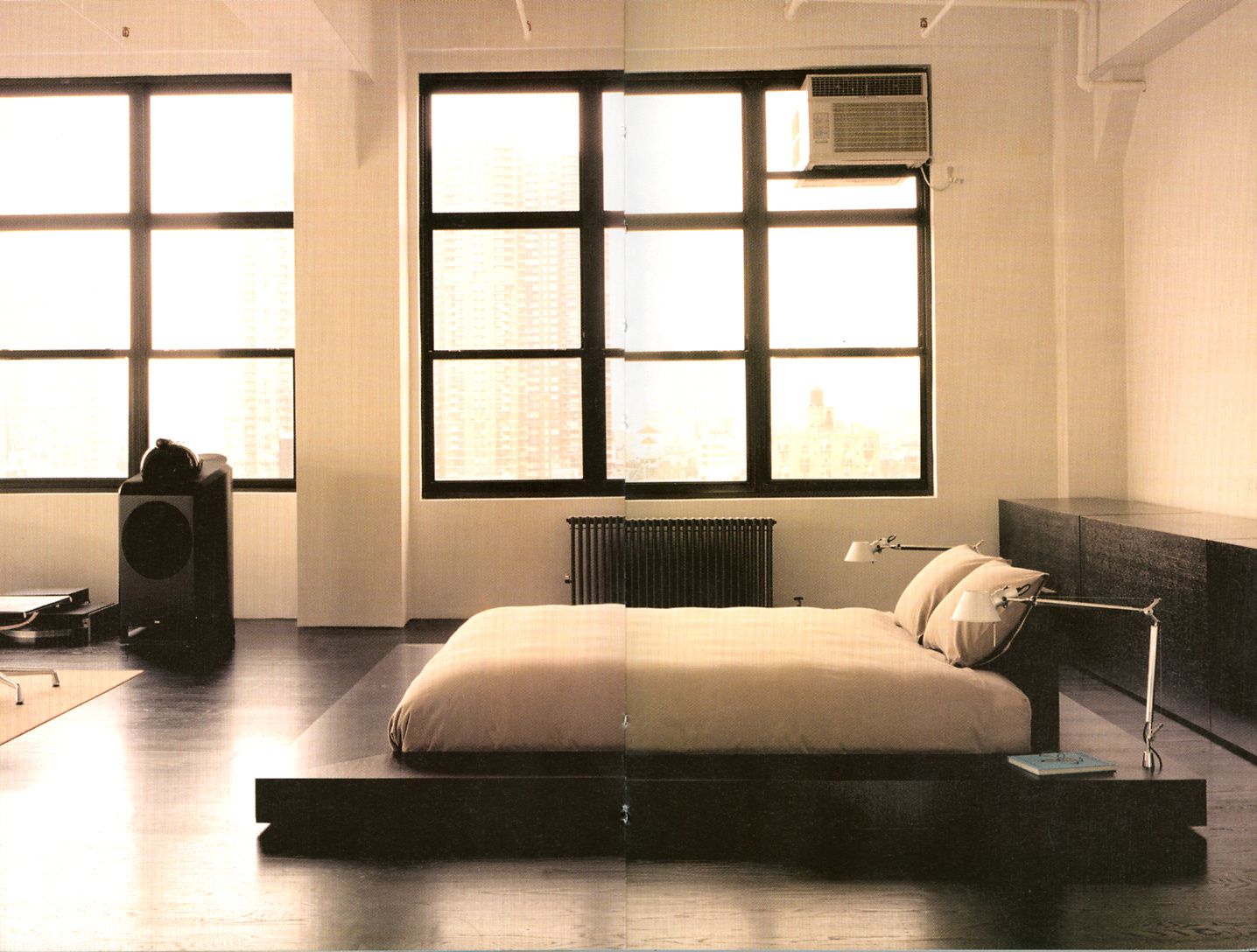 Thrown off from an online conversation with a promising grown-sexy e-date when the power went suddenly off, I couldn't find any to do but reading one of my design's book- New York Appartements- after a chain-smoking round up.
" New York apartments offers a glimpse of some of the city's homes created and designed by the cream of the crop, from the minimalist to post modernism " as they put it in the book's introduction.Well, having read the 400 pages design book, I would have a slightly different opinion.
For thoses whom fell in love with the antiseptic design empire, they surely will found another goddess to subjugate.
A few inspirational ideas like the Japanese styled bedroom is left for the minimalism disheartened pretenders.
Designed by Jay Bargman and Stephanie, the bedroom is primarily redefined by the activities carried out such as sleep, read , listen music.
A rippling texture of the ebonized oak floor mimics the flowing vibes emanating from the sculpture-like speaker.
Chalky white walls, a low oak platform sustains the bed in case you run for the best hottie in town……