Milan fashion Week: SS10 Recap
Let's start with the irreplaceable grey haired designer Giorgio Armani. Aside from the fact that the entire collection is classically beautiful, one thing did strike a chord, it is as if Armani changed his communication strategy. He might be aware about the whole gay marriage drama widely held in the United States. Generally speaking in fashion, the show could be described as one model, whether it's a man or a woman, running/walking after another model. But this time things get a little more subtle as two men were walking together, the second slightly behind the first and to add more extraordinaire an Armani-dandy were with his favorite hag fag cause you know she looks like more the girl you go hunting around town with than the women yu're getting married with.To me it's clearly addressed to those who weren't sure about which designer would make the wedding " suit" for the male male ring exchange in Ohio, now hubby can say" Don't worry yummy, I got an italian"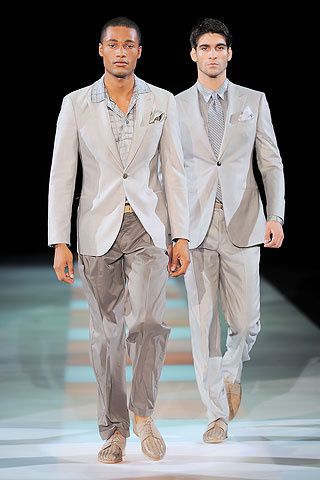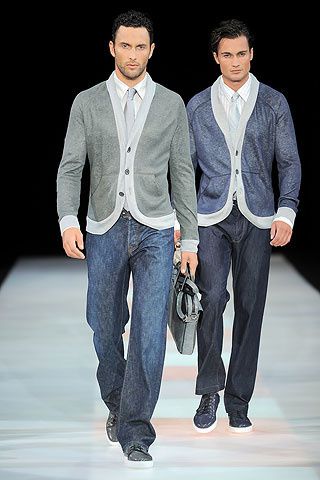 Meanwhile, Armani again served up few Italian lessons on dapperness, good quality fabrics, great cuts, handsome dudes.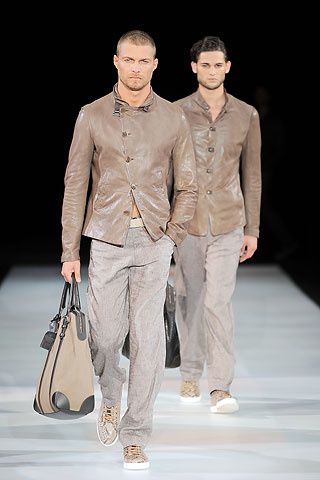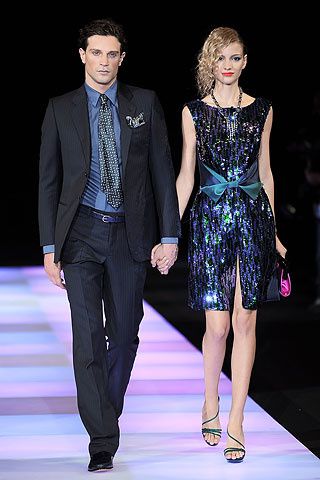 +
Complete Collection