The sun is shining, Shake Shack is thriving, and the homeless are openly jerking off. It's official — spring is here to stay.It's finally warm enough to be dressep up like a brazilian bombshell to help business.No ! Not the economy but your fallen- off- the- cliff dating scene...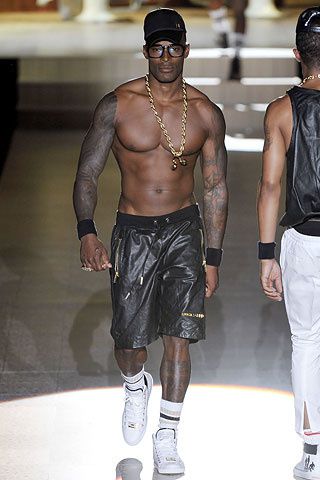 Hot piece of meat, a spring 09 Dsquared look you could adopt for a garden party in case you have something else to show up with,and you obviously want people to fuss- fluff about you.
But,
be carefull ! Better gotta worked out at least 3 months, aint easy to fit in.
Otherwise, you could go for a simply sophisticated shirt and short.What definetly caught my eyes is that Yigal Arouel has ensured

between blue and kakhi

a visual complementary

.It's makes me feel serene, cool, great

...
I am barely a fan of all-men-in-jersey not withstanding Zegna who masterized it .What used to bother me in the all-men-in-jersey's attitude is that mostly you 're alike the live femmy
- upper-east-side's
cliché. Instead, Zegna genuinly put in a full masculine edge with a smart choice of fabrics and colors.The cream of the crop, being of course, brown leathered sandals ....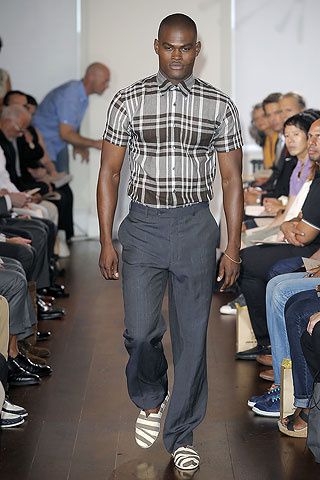 I happened to find myself reading a gossip round-up and what strucked me most is except somes a majority of guys are wearing to big suits, apparently they've been advised by high ranking stylistas. Ironnically its worse than you could actually expect.One day, if 'im asked to give a piece of advise for Anthony Mackie, for instance, i'll definetly go for this grey and purple stripped suit from Spurr.
Thanks to colors'contrast,
you'll sound astonishing
if you are dark skinned.