Top 5 men's designers: Paris Fashion's week
While the begining summer makes Parisians spilling onto riverbanks and bridges and into parks and gardens, chasing away the memories of winter and rain with baguettes and bottles, sandals and sundresses, fashion editrix and snobish society withnessed " la mode francaise" pouring in all sort of "arrondissements" their men's summer version of 2010.
I was completely blown away by John Galiano's ability to spin a Napoleon's fairy tale handled such in a delicate and delightfull way.As opposed to previous shows- too feminine - this season JG really got me.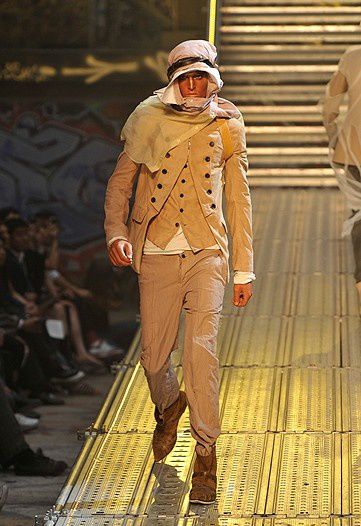 Jonh Galliano Spring Summer 2010

It was a fine example of Western militarism meeting the languid sensuality associated with the Orient. For the requisite underwear portion of the show, Galliano conjured young Sicilian men draped in leopard and gold leaf. Looking to Arabia, a mix of suiting, denim and suede in sandy shades blew by. In fact, there was a surprising amount of tailored clothing throughout the costume drama, especially for evening, where there were tuxedos, smoking jackets and brocades fit for an emperor.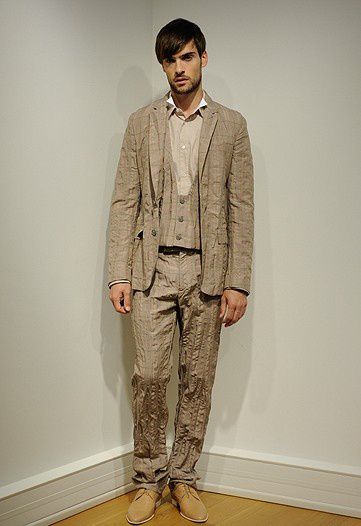 Viktor & Rolf Spring Summer 2010
" OMFG ! this is awesome ", i blurted out when the Viktor& Rolf look n˚3 was unveilled before my eyes.An european coolness strongly held by V&R tailoring's sophistication has apparently seduced me effectively.The Dutch duo moved in a decidedly informal direction: Virtually nothing in their collection was structured or lined - cool collection.This is exactly what i'm loking for into designers clothes: Homey, warm, cool and sophisticated.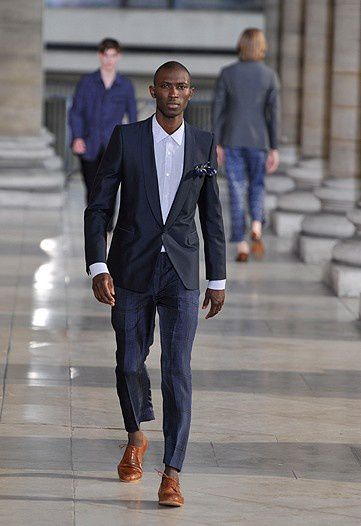 Dries Van Notten Spring Summer 2010
I'm strongly opposed to "cropped suit" except ,well, when its made by Dries Van Notten.The proportions keep away the amount of ridicule you would have to face in any other case.Look at how she has well matched her suit colors.She gave her look more dynamism by avoiding the boring corporate use of the same fabric for the whole executive suit and giving an extra edge by coupling flat brown leather shoes to the whole.No more ugly chic for Dries Van Noten. He's bringing beautiful back with a global swirl of prints, a soothing palette of natural and inky hues and a relaxed silhouette evocative of loungewear.I definetly feel it.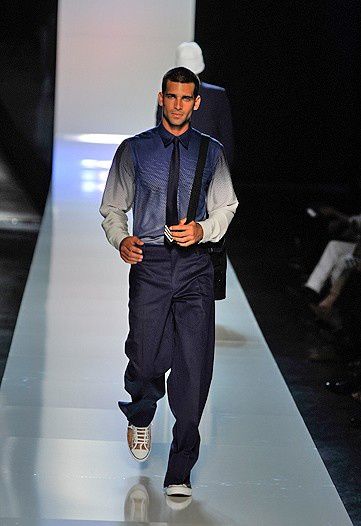 Jean-Paul Gaultier Spring Summer 2010
A cool minimalism.; it's sounded like, aside apart male tube tops, Jean-Paul moved from once outrageous -always- scandalous's collection to a more promising and easy to like collection :a new collaboration with Levi's that produced some fun versions of denim classics with bright red stitching. A pair of jeans was special enough without the matching bondage straps, but as with most things Gaultier, there's no such thing as too much.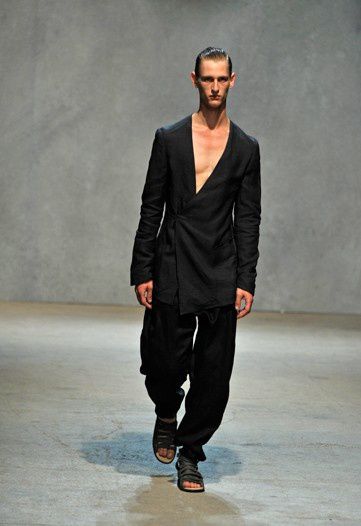 Damir Doha Spring Summer 2010
A men's wear talent to watch, Damir Doma combined soft tailoring with oversized volumes - including giant bomber jackets and coats resembling ceremonial robes – for a collection that was monastic and brooding with dark romance.