Top 5 men's designers : Milanese Fashion Week SS10
As i watched the italian's version of the men's wardrobe for the next summer - 2010 - i cant help the fact that albeit talented designers there are only a few truly inspiring collections which hands down for sure transcanded the milanese week.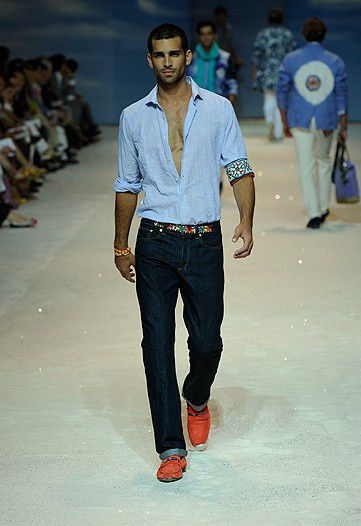 Laying out a sandy catwalk sparkling with crystals, Kean Etro unleashed an energetic romp amidst the 09 depression-recession era: we loved it !
Forced to plunge in a almost darkened world where every collapsing media's anchor spins a daily tale on how really skrewed we're that we dont even need to get a college education to improve our way of live.We only could be led to a desperate need for heroes, role-models making us feeling good again.At least Kean Etro got it :

A show best single encapsulated by a brooklyn hipster meeting a wall street financier on a tropical resort and gaving birth to post depression's vision : a

bourgeois bohemian exec sophisticately suited.Perhaps the new america?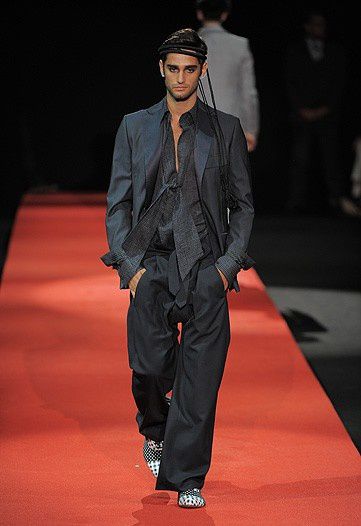 Vivienne Westwood spring summer 2010
If there's one designer able to reach a level of aesthetic and visual perfection at each single show no matter what the cut, fabric, colors are it's surely VW.Twenties style, with a dapper wardrobe of fitted blazers, striped and checked pants and light and breezy knitwear perfect for a summer cruise with some salacious pirates chasing King George V hiden treasury in the bermudas triangle."Guess what we're up to next summer !"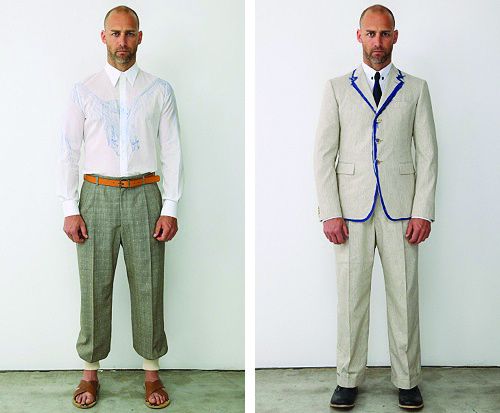 Alexander Mc Queen Spring Summer 2010

Alexander unveilled his spring's shots in a very special format that turned out to be a film directed by photographer David Sims.The film represents a journey as artistic ideas metamorphose into their physical manifestations, and as the artist himself submits to the painstaking process of invention.I heard once designer Galliano saying that fashion is a whole concept generating clothes and sometimes a collection.At first sight ,i thought he was totally crazy and surely under cocaine.My little twentysomethin mind didnt allow me at the time to think further than my nose until i spent 2 years working with a designer and finaly " understand"what the word designer really means. It would be truly great if only Alex could explain to us how a 4 am idea ends up being a beige suit silverlined in blue.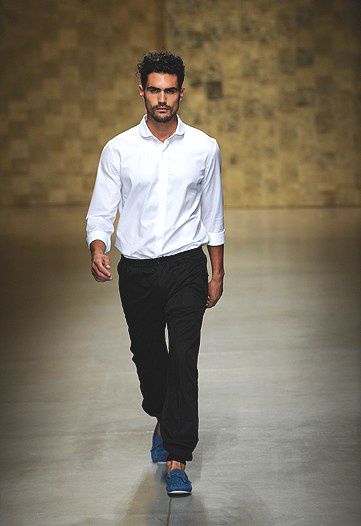 Cp Company Spring Summer 2010

Ousted from John Galliano, Wallace Faulds delved into CP to build an entire summer collection with only two words :"colourful casual"
.Tapered trousers, loose tailoring and breezy, seaside styling : whenever and wherever you 'd still look good in it whether your have taste or not.Everything had an easy, natural, totally wearable feel and the rich bright colours that were used throughout really brought collection to life. A dynamic and diverse casting for the show meant that it featured models both commercial and edgy, younger and older. Great to see a show not focussed on one fantastical kind of man but really embraced the everyman.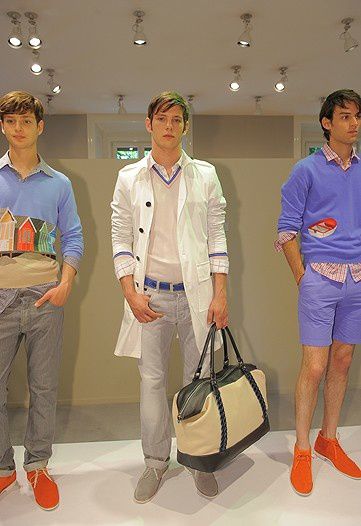 Ballantyne Spring Summer 2010
Ballantyne is actually an old company (established in 1921 in the borders region of Scotland).The brand is famous for the meticulous care given to selection of tis raw materials, colors are exclusive to the brand.Unfortunately, sales are less to brag about than its clientele which has included leading celebrities such as Jacqueline Kennedy Onassis, Steve McQueen, Grace Kelly and Judy Garland.Hence why they hired Dawidh Di Firmo as the new creative director to deliver fresher, younger image and product : " pump up the jam" !